Elevate Your Mixology
With PilotsFriend you can enjoy the look and feel of a beautiful, delicious drink without the need for alcohol.
Our Creations
Our team of mixologists came together to craft unique non-alcoholic PilotsFriend beverages. Sip it neat, on the rocks or add it to your most decadent concoction.
TRUE NORTH
Ice Cubes
150 ml PilotsFriend
100 ml Cola
1 Tbsp. Maple Syrup
Top with Cream
THE CO-PILOT
60 ml Apple Juice
20 ml Lemon Juice
Splash of Rosemary Syrup
Top with PilotsFriend
Ice Cubes
SUNSET TAKEOFF
Ice Cubes
100 ml PilotsFriend
40 ml Cranberry Juice
40 ml Orange Juice
10 ml Grenadine Syrup
10 ml Lemon Juice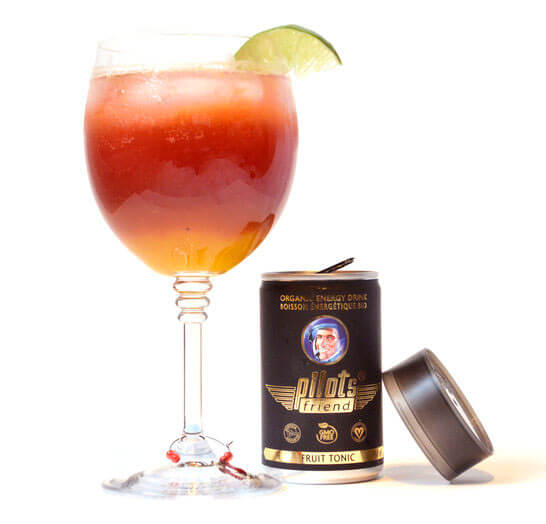 PILOT'S ORANGE
150 ml PilotsFriend
10 ml Grenadine Syrup
150 ml Orange Juice
Ice Cubes